SIGMA Sells Second Plant to Oman
SIGMA Sells Second Plant to Oman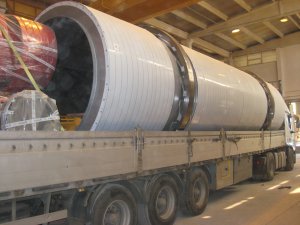 Temmuz 2016
The second SIGMA asphalt plant has been shipped to Oman in December 2014. SIGMA COMPACT 1750 has 140 tons/hour production capacity. The plant is skid mounted type which is designed to sit on a flat concrete surface without need for concrete foundation and anchorage. Skid mounted SIGMA plants save customers' time and money during installation and relocation.
First SIGMA plant in Oman had been installed in 2012 for the Bidbid-Sur road dualization project. 240 tons/hour capacity SIGMA asphalt plant belongs to STFA-HLG Joint Venture and has been operating perfectly for over two years.
SIGMA asphalt plants are designed to produce perfect quality mixture while consuming minimum energy. Moreover, top quality components are used in SIGMA plants in order to ensure durability and problem-free operation for the customers.